I'm not just podcasting myself, but I have also created a habit of listening to a podcast or two before getting out of bed in the morning. The timing means that I prefer them short and sweet and here are a couple of my favorites.
As you know, English is my second language and I find it just fascinating learning more about it. Plus Mignon Fogarty has taken the time to prepare her episodes so that she's not stammering and stuttering and constantly adding in words like "actually" 'cus she doesn't know what to say next.
There are those "youknow" and "actually" words in every language by the way. They are just soooo awful to listen to, so distracting to the message, too. To my opinion, ummm's and ahhhh's are nothing compared to those.
When I was in the University studying communication, I had a lecturer who had that totally annoying habit of using such words at least 3 times in a sentence. Even when she read a text straight from a book, she added those in.
Listening to her for 4 hours was really just painful, until I started playing bullshit bingo with it… (just kidding, but I could have.) In fact, I can't remember anything else from her lectures. Nothing at all. Just those 3 words and the annoyance.
So much for learning communication… well, lucky for me it was just the theory I didn't learn. In practice I'm still doing OK.
By the way, if you don't know the origin of OK, you can find it out here.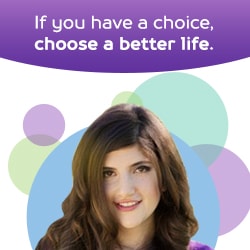 a Better Life podcaster Rachel Rofe keeps away from them (I know she's been practicing with the Toastmasters), which makes her show a delight as well. The interviews she does are quite long, but some episodes last just a few minutes.
By the way, I tend to listen everything with 1.5x speed, which saves a lot of time. It's quite rare that a person talks so fast that you can't use this trick. Of course it sounds odd when you first do it, and it does require concentrating on this one thing only, but I would say that's the whole point isn't it? Besides you'll get used to it pretty soon!
(You can remove the long link before posting!)
I also listen to the Social Media Examiner Show pretty much daily for the great and practical tips they have to offer. They've been advertising the event and that has made it a little annoying, listening to the exact same sponsor story over and over again. Luckily the promo season is over now, as the event starts day after tomorrow.
Ted Talks channel also has a lot of interesting presentations and you can listen to those also on iTunes. From the top of my head I could recommend this one below, Tom Wujec: Got a wicked problem? I did listen to it first, and then looked it up from YouTube. It's better with the slides, 'cus there was a lot to see as well.

Do you have a podcast or are you a listener? Which ones are your favorites and why?
Please share in the comments! I'd be just delighted to find new shows to add on my list!